A SafetySock for any size vehicle! Fully customizable for your business or organization with your logo. Driver and passenger safety should always be a top priority.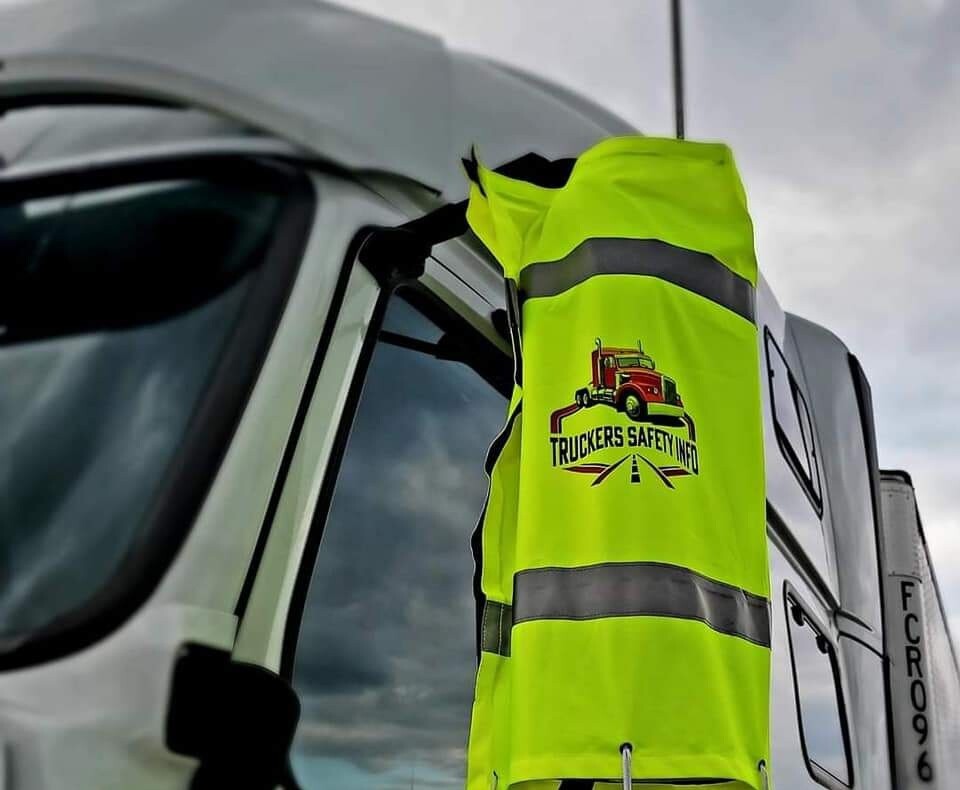 Truckers Safety Info - Industrial SafetySock
00022
Product Details
A portion of the proceeds of the Trucker Safety Info Industrial SafetySock sales will go to the Trucker Safety Info - Relief Fund.
There is nothing more important than ensuring the safety of semi-truck and large industrial vehicle drivers. Sadly, each year too many roadsides crash cause injuries and deaths are killed or injured in crashes because of low visibility. Furthermore, despite an exponential increase in the numbers of large trucks on our roads, nothing has been added to our infrastructure to keep pace. There are not even enough parking spaces and rest stops for these large vehicles--forcing them to stop on the side of our highways.
In 2018, 4,136 people died in large truck crashes with 1,357 occurring on our Interstates and freeways.
We created the SafetySock roadside visibility sock because we believe even one roadside death or injury is one too many.
When our truck drivers travel on our highways, we want to ensure that they are prepared to be safe when they park on the side of the highway to rest or stop.
Top: 36" height x 24" width Flag: 28" height x 17" width
Save this product for later